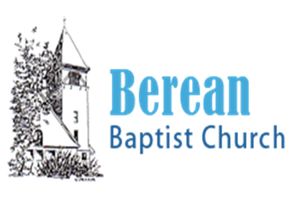 11/15/22
 I had the opportunity to visit and lead worship at the Berean Baptist Church in Brunswick, Maine this past Sunday morning. The church is pastored by Mark Rockwood and attended by a group of wonderful people in love with the Lord.
As I led worship I noticed my own conviction in the lyrics, and I sang with great passion. I have noticed this since having been exposed to expository teaching as of late at Calvary Church of Greater Portland. God's Word makes so much more sense to me, taught verse by verse. The personal study I do online too, reading through the Bible with a pastor's recorded sermons; it is life changing friends.
At Berean, most of the sermon time was spent listening to the testimonies of four Berean deacons. They came up onto the platform (panel style) and shared their stories of how they came to know Christ and about their continued relationship with Him, as Pastor Rockwood led. They were all real and transparent, it was moving.  
Praise God that faith comes by hearing the Word of God and that as we walk the rocky roads ahead of us with the Lord, buffered by His love, protection, provision and direction ... well, life does not get better than that.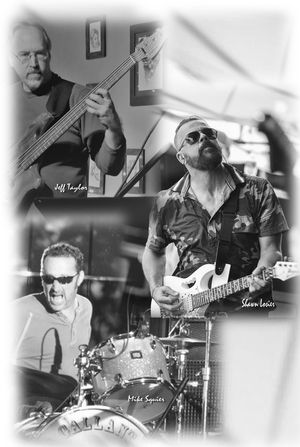 THE BAND.
I am sure my friends who follow LGS Music have noticed I have been in a hiatus. It has been a trying couple of years for me. Change/loss is never easy and giving everything to my Lord is not one of my strong points. My faith has been tested, or I should say brought to my attention by the Holy Spirit and He has helped me understand that faith comes through hearing, and I must start listening ... more. And as far as music, I suspected the Lord would eventually put me back in service for the Kingdom, but I did not know how or when.
And then? All I did was make one phone call to one guitar player for one show that I was playing at this past spring, and not lovg after that gig a full-fledged band of professional musicians had been placed before me; it seemed in a blink of an eye, there they were. So, stay tuned friends, these guys are no strangers to LGS and the Lord has called up some amazing new songs (from old) for us to prepare for YOU and whoever else the Holy Spirit has in mind to hear.
Look for our first official LGS Concert in January, at the Berean Baptist Church in Brunswick, Maine. :)
Check out the new song, City Lights and The Window 
Until next time, send a friend an encouraging word and share the Good News with somebody today!
Over and out, L